Health and Wellness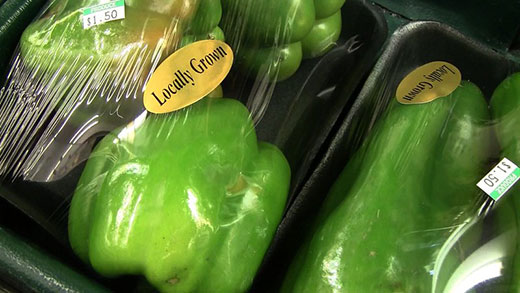 K-State Research and Extension provides strong educational programming in the area of health.
We are guided by a vision of the work done nationally by the Cooperative Extension System (as detailed in this report). As indicated in the report, we work within the U.S. Department of Health and Human Services National Prevention Strategy action plan that focuses on increasing the number of Americans who are healthy at every stage of life through healthy and safe environments and healthy and safe choices.
As our society faces the challenges of maintaining health-oriented practices, social isolation, school closures, financial pressures and more, resources on the COVID-19 Extension page can help as you navigate through this challenging situation.
Use our Kid's a Cookin' website for different activities to teach youth how to properly prepare healthy meals. You can also use the EZ Does It SNAP-Ed Website. There are videos and pdf' fact sheets. If you would like more information, please email blove@ksu.edu.
Keep a Well Stocked Kitchen using this guide.
It is important to know how to store your food safely.
The goals of this program include educating consumers on safe food handling with food preparation, food preservation, food service and more. Many topics are highlighted on this site to help you learn how to safely handle food from the farm to your table. Click learn more about Food Safety and COVID - 19.
Home food preservation is a way to preserve the freshness of homegrown food. While more popular in years past, preserving food at home is still done today. Without factoring in the labor costs, home food preservation can save money compared to commercially preserved foods.
When done properly and safely, home preserved foods are a treat. But when improper practices and unsafe food handling techniques are used, the food can cause foodborne illness.
Kansas Farmer's Market Listing
Walk Kansas 2021 is quickly approaching. This year it is pushed back to start a couple weeks later. March 28th - May 22nd! Registration is now open! This year, they've added a single person path for those who do not sign up with a team. Go to www.walkkansasonline.org to register.
Go like our Facebook page Sumner County - K-State Research and Extension for updates on this program or call our office @ (620) 326-7477. You can also ask to join our Sumner County - Walk Kansas Facebook page to find information and inspiration for healthy living.
Stay Strong, Stay Healthy (SSSH) is an evidence-based, eight-week exercise program for older and sedentary, middle-aged adults. SSSH meets the Centers for Disease Control and Prevention's (CDC) recommendation for healthy muscle strengthening activities. It's customized strength training routine provides documented health benefits that help participants live independently longer.
Walk With Ease
Coming soon! A new program is coming to Sumner County! Walk With Ease is for EVERYONE, but aims to help with symptoms of arthritis. Keep an eye out for a start date for this program to be provided virutally for safety!